Vietnam is surprisingly large and bursting at the seams with majestic landscapes, natural wonders, and vibrant culture. You can see it all in a typical 3 or 4-week vacation, but how can you get a visa to this nation? Also, Irish citizens need a valid visa to this country. Don't worry, on this page, we will give you full steps to get a 1-month visa to Vietnam.
There are 02 types of 1-month visa to Vietnam: single and multiple entry visa.
Where could you apply for the 1 month visa?
Currently, there is NO Vietnam Embassy in Ireland. Therefore, you have only 1 way to get a visa to visit Vietnam from your country. It calls "Vietnam Visa On Arrival Airport". In this way, you will work with the visa agent in Vietnam to help you get the visa approval letter then show it upon arrival airport to get the visa stamp into your passport.
This procedure is really easy as you just need to fill the visa application form online with your passport detail and arrival time.
How long does it take to get the 1-month visa to Vietnam?
Don't be surprised, it takes only 2 working days for you to get the visa approval letter. Even on the urgent case, the weekend or Vietnam Public Holidays, you still can apply and get the visa on this period. But we really recommend you to apply a visa in advance to avoid the expedited fee.
Which type of visa should you choose? 1 month single or multiple entry visa?
It depends on your traveling plan.
The 1-month single entry means you can enter and use the visa only 1 time after you leave Vietnam even before it is expired, the visa stamp still be canceled.
Meanwhile, the 1-month multiple entry visa to Vietnam means you can enter and exit many times during 30 days. This visa suitable for those who want to visit many countries around Vietnam but the ticket booked showing arrive and return back from Vietnam.
How much does it cost to get the 1-month visa?
There are 2 types of fees you have to pay: processing fee and stamp fee.
Processing fee pays for us to handle and apply the visa for you.
Stamp fee pays upon arrival airport for the Government.
Here is the sample of quotation to get the 1 month visa:

What else do you need to prepare for the 1-month visa stamp at the airport?
In order to save your time on arrival airport for the visa procedure, you need to prepare:
A passport must be valid at least 6 months beyond arrival time.
02 passport photo size 4x6cm
Fill in the entry and exit form in advance.
Cash for stamp fee
Give all of these things to officers at "landing visa office", they will check and put you the visa stamp.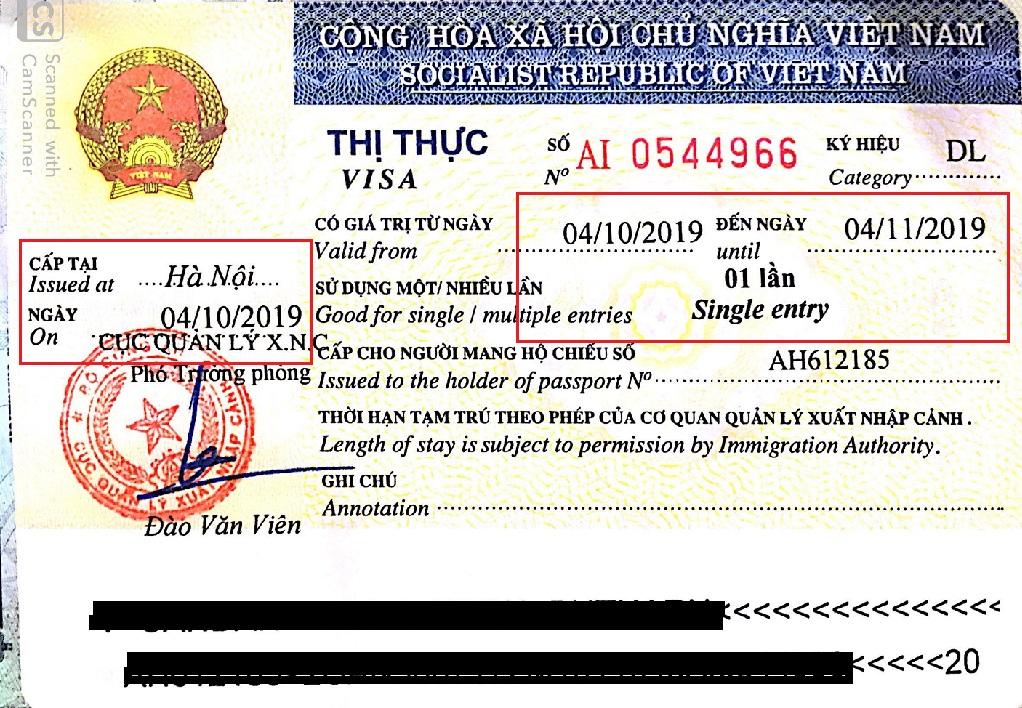 It's done in
Let us know if you have any question about 1-month visa to Vietnam.
Best regards,
Visatovn team.