This is a story from Sandra and Scoot, both of them are UK citizens, "My boyfriend and I will be flying into HCMC and staying here for a couple of days. Then we want to take another trip to visit Cambodia, Laos but will need to re-enter Vietnam (possibly via a flight, possibly via land)". They asked us for advice about the Vietnam visa and we offered a 1 month multiple entry visa on arrival airport because their travel time was least than 30 days. And they did apply with us.
We know there are a million people who have the same plan with Sandra so now let us show you more details about this type of visa.
Why should you apply for the 1 month multiple entry visa to Vietnam?
Follow back the story of Sandra and Scoot, both of them are holding a UK passport. They can get the 15 days free visa stamp on arrival airport. But the visa exemption stamp will be canceled when they leave Vietnam and there is a gap of at least 30 days between two visa-free visits is required if they want to re-enter. You can see more details about the Vietnam visa policy here.
Also, during their holiday period, they will re-enter many times Vietnam. Therefore, the 1 month multiple entry visa was suitable for them as it allows the users to enter and exit unlimited times during the visa validity.
Note: With the 1 month multiple entry visa stamp on the passport, travelers can cross any check-in points at borderlands, seaports or International airport in Vietnam.
How to apply for the 1 month multiple entry visa to Vietnam.
To apply for the visa, you need to fill in the visa application form online with your passport detail, arrival time and pay for it. You can take a look on this link for more detail about apply visa on arrival online.
How much does it cost?
There are 2 types of visa fees you have to pay: service fee and stamp fee.
Service fee: pay for us to handle and make the visa for you
Stamp fee: pay for officers at the visa landing office on arrival airport in Vietnam.
It cost only US$10 for our service fee and you have to pay another US$50 for the stamping fee on arrival airport.
Processing time:
Standard process: 2 working days. In an urgent case, it cost extra money for quick service.
Not only travelers, but businessmen can also choose and apply for a business visa. Here is the sample of visatovn service fee.

How to get a visa stamp when you arrive at Vietnam international airport.
After processing time, we will send you the visa approval letter. You just:
Print out the visa approval letter

Check your passport validity before coming to Vietnam.

Prepare 02 passport photo size 4x6cm
On arrival airport, submit these things with cash for stamp fee to offices at the visa office, they will put the visa stamp into your passport. It's quite a simple procedure, is that correct?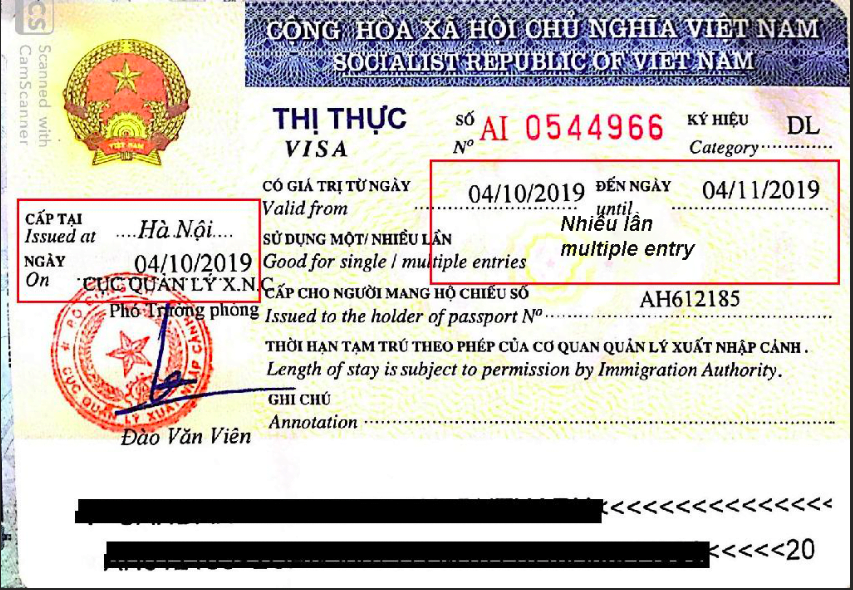 Beside the 1 month multiple entry visa to Vietnam, travelers who want to stay more than 30 days in Vietnam can apply for the 3 months visa with single or multiple entries. 
Let us know if you have any questions about the visa to Vietnam. 
Best regard,
Visatovn team